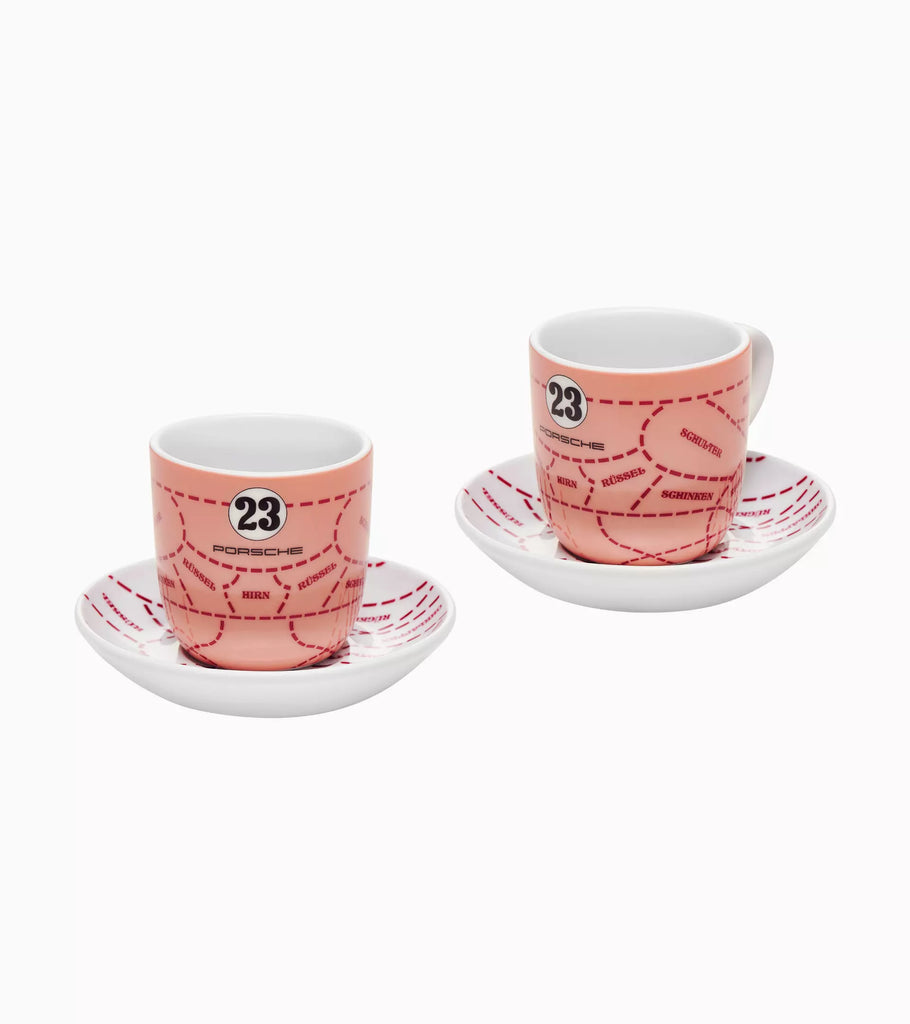 Duo of Espresso cups Collection n° 4 – 917 Pink Pig
Revitalize – also outside the circuit: the espresso cup duo in a limited edition of 5,000 pieces in the look of the legendary 917 "Pink Pig". It wasn't the fastest – due to engine failure early in the 1970 Le Mans race – but its eye-catching design made it the star of the race. With its iconic Rose painting and Charcuterie-inspired Dark Red pattern, this set of 2 cups and 2 saucers are a real eye-catcher.
DETAILS :
Set of 2 cups and 2 saucers
Series limited to 5,000 copies
Paintwork in Pink with a Charcuterie pattern in Dark Red in the style of the 917 "Pink Pig"
Dishwasher safe
Quality gift box included
Dimensions: 58mm x 123mm x 57mm
Material :
50% kaolin, 25% feldspar, 25% quartz
Maintenance :
Suitable for the dishwasher. Withstands approximately 800-100 wash cycles in a household dishwasher with no degradation in pattern or shine. Do not put in industrial dishwasher or industrial cleaner.
---
---
More from this collection