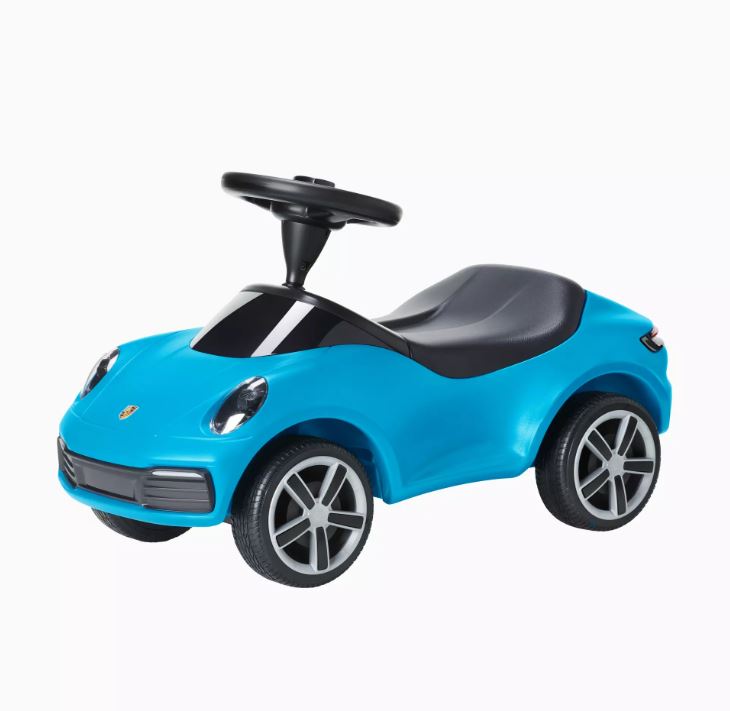 Baby Porsche Miami Blue
There's no age to start: with the Baby Porsche, fans in shorts can experience the Porsche fascination right now. Equipped with a steering wheel with safety grip, a mechanical horn, extra-wide tires and an ergonomically shaped removable seat. The headlights and taillights are designed as 3D plastic parts.

DETAILS :
For children from 18 months to 3 years old
Made in Germany

Dimensions: 707mm x 344mm x 399mm
Material :
High density polyethylene/polypropylene/acrylonitrile butadiene styrene/polyvinyl chloride
Maintenance :
Wipe only with a damp cloth and mild soapy water, eg dishwasher detergent. Lightly lubricate the wheels and steering from time to time, for example with WD40.
---
---
More from this collection