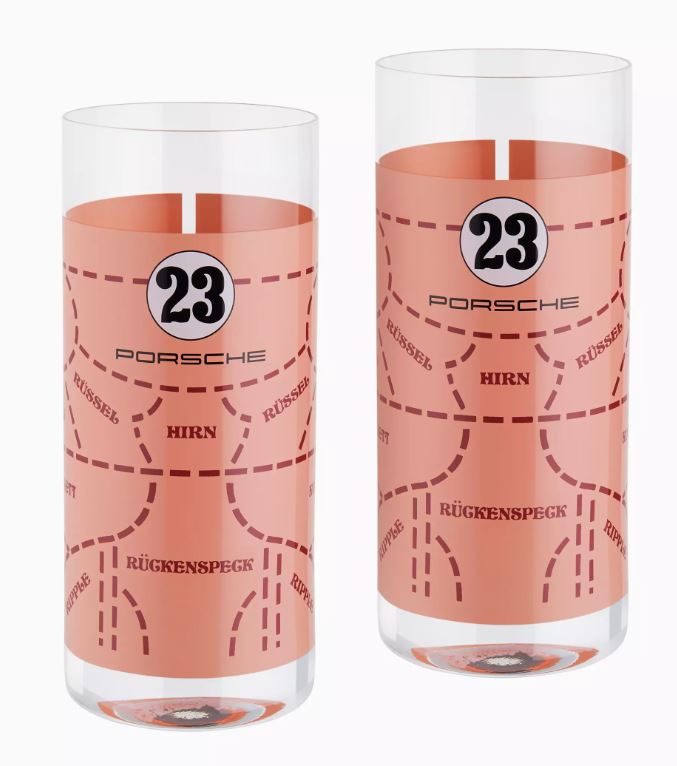 Long Drink Glasses Set – 917 Pink Pig
A true icon - with this set of two high-quality Long Drink glasses, cocktails taste twice as good. The design is based on the legendary Porsche 917 "Pink Pig" paint job and designed by Studio FA Porsche.
DETAILS :
Capacity: approx. 450ml
Dimensions: 160mm x 70mm x 70mm
Material :
100% translucent crystal glass
Maintenance :
Dishwasher safe. Do not put in industrial dishwasher or industrial cleaner.
---
---
More from this collection