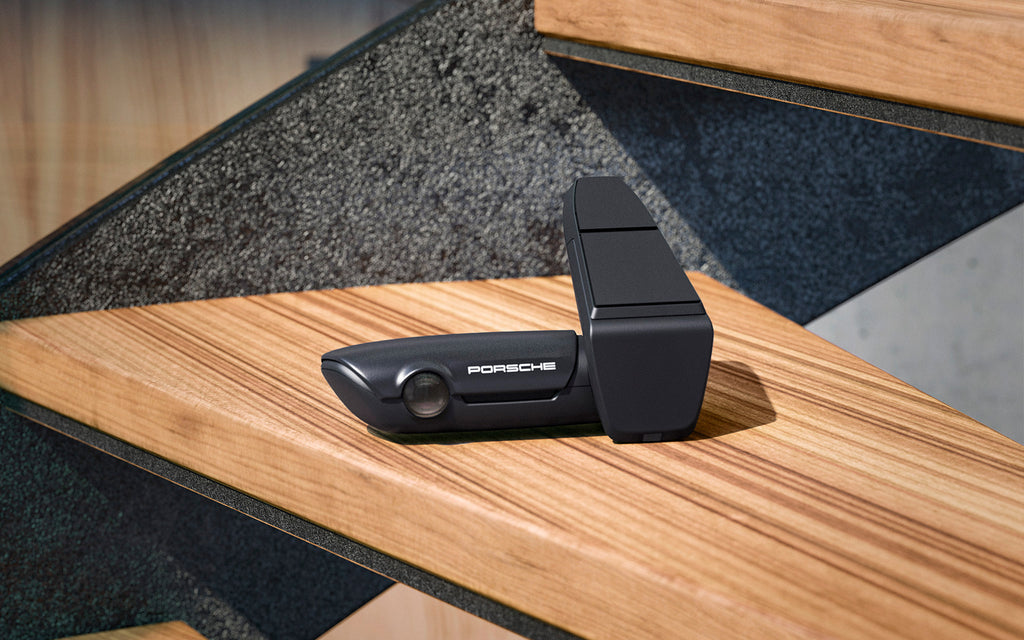 Porsche Dash Cam
It is suitable for video recording of driving situations and during parking maneuvers. Operation takes place via the corresponding app, in which all settings can be made. The recorded videos are saved on the supplied SD card and overwritten by rolling. If the Dashcam detects a strong jolt or the radar sensor is triggered, the captured video is saved separately and not overwritten. Recordings can be downloaded directly from the SD card or via the app.

Details :
- Recording videos in QHD
- Audio recording (disabled)
-GPS sensor
Radar sensor for video recording, if an object approaches the vehicle
- Vibration / shaking sensor
- Lens with polarization filter to reduce reflections / reverberations and improve colors and contrasts
- Windshield mount for fixed mounting in the vehicle

"Travel" operating mode:
The Porsche Dashcam is ready to use with the engine start. In the event of a vibration event, the 10 seconds preceding the event and the time elapsed after the event are saved. The "continuous" setting in the app allows the vibration sensor to be disabled for driving recordings on the race track.

"Parking" operating mode:
When you park, the Dashcam is ready to use thanks to the sleep function. Recording is performed after triggering by the radar sensor or the vibration sensor. The duration and extent of the standby function depends on the vehicle model and equipment. Further information can be obtained from your Porsche Centre.

Notes: Dr. Ing. hc F. Porsche AG has no access to the collected data. The installation and permitted use of traffic cameras in your Porsche vehicle may be regulated and/or restricted by local data protection requirements.
9Y0044930
---
---
More from this collection